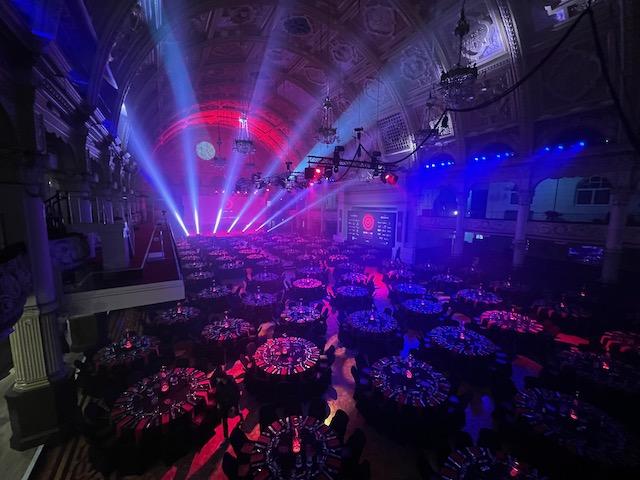 I'm not in the habit of putting every gig I do on my site, that would just be a bit dull and maybe a bit self-indulgent (oh look at me and what I've done!) What I do like to do is post jobs that have an interesting angle to them or something different, and this post is a "potential" example of that. Well, I think so anyway.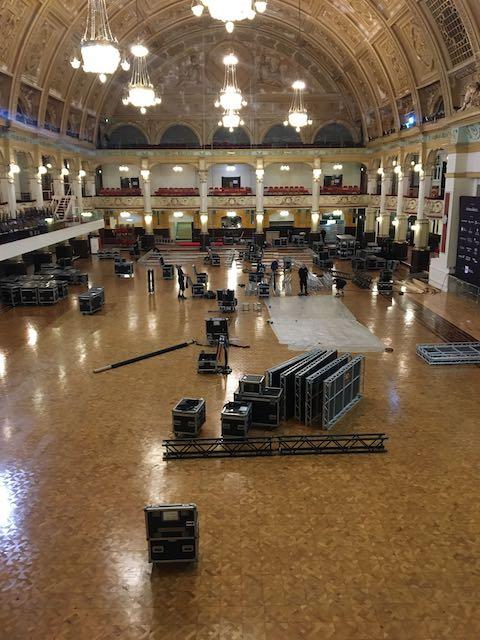 The Red Rose Awards was held at the Empress Ballroom in Blackpool's Winter Gardens. The Red Rose Awards is put together by the Lancashire Business View magazine, an annual event that normally takes place in the month of March. The last time I did this gig was March 2019, I was home by 7 pm on Friday 15th March, on the 23rd of March the whole industry was closed down for almost 18 months. Red Rose 2019 was that last gig I did when the Covid pandemic hit the globe.
It was a pleasure to be back on this gig and to be asked back by the production company Asets UK, a local Blackpool company. I do a number of gigs through the year for Asets who are a great little company to work for, great people with some interesting clients. The productions are always well put together and a pleasure to work on.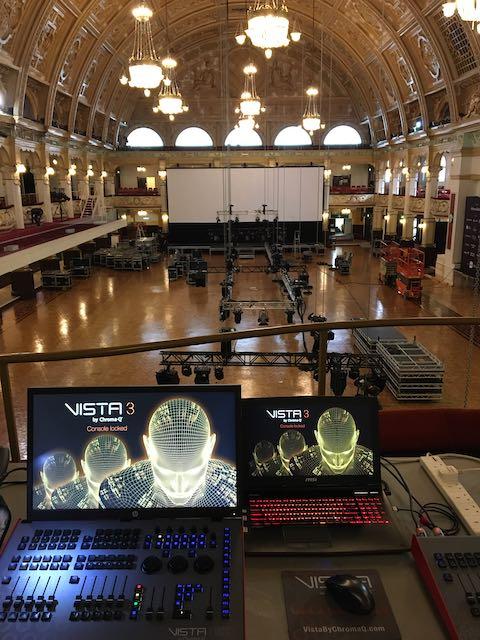 This annual event has now been given the accolade as being "the biggest awards dinner in the north of England." Probably so with over 120 or so tables with 12 people at a table.
The Empress Ballroom is a stunning victorian building within the Winter Gardens in Blackpool. The venue is currently having ongoing refurbishments which look great. My brief was to light a 60-foot wide stage and a 70-foot catwalk. Hanging points are fixed so it was quite a challenge to get light in the right place. Once again John Ginley, project manager and account handler from Lite Alternative was brilliant at putting the job together. Long hours. Two days load-in and a load out straight after a long show day, but well worth it.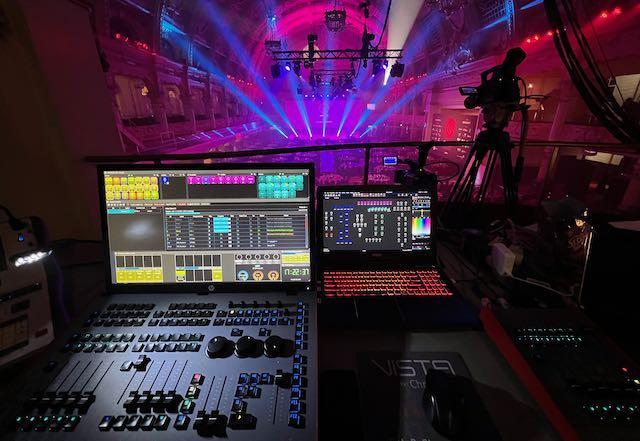 My trusty Vista by ChromaQ desk performed as expected. Superb for carefully choreographed lighting as well as hands-on busking. The results provided everything that the client wanted. A great week of work and a show night that was enjoyed by all. I'm never one to assume anything, but I look forward to being asked to do the Red Rose Awards 2022.