With the lockdown definitely easing, for now, work has finally, finally started. Currently, we are in studios for three weeks of rehearsals, the first show is on October the 6th. It's great to see some old friends and making new ones after such a long long time.
My desk has been unpacked, checked through and updated. Using Capture to pre-program the whole show this week before the full rig comes in for a full week of production rehearsals. It is amazing how quick stuff comes flooding back, the first day powering up was a little daunting, trying to remember what did what and how, but within just an hour or so it was as if no time had passed. Great.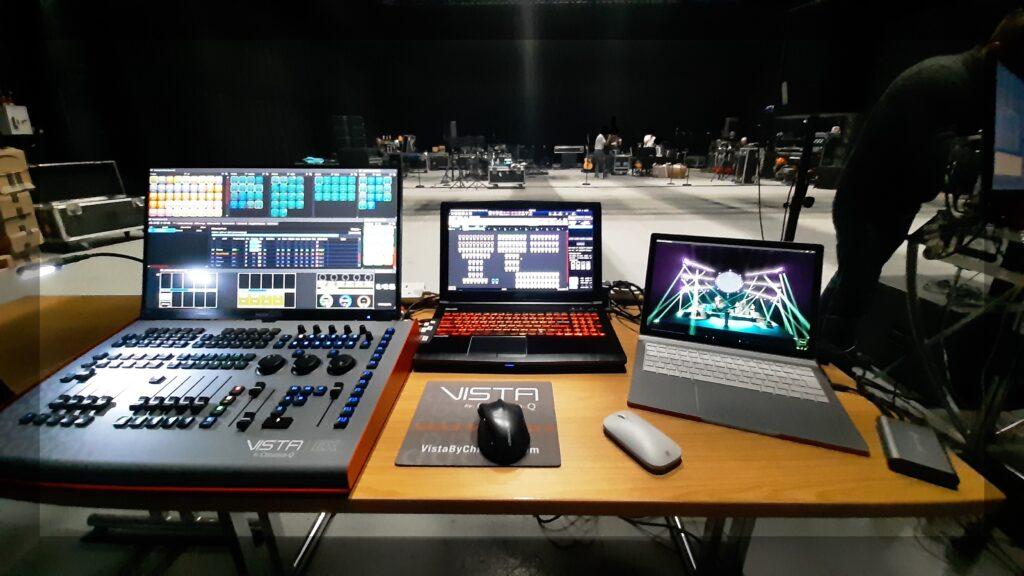 As usual, my set-up is small and compact. A Vista EX surface and a hi-spec laptop connected to a Microsoft Surface 2 laptop running Capture. It's a nice relaxed schedule, breaking us all in gently. Just what we need. Let battle commence!
It's great to be back…