If you're into or do lighting, you will have heard about, or no doubt used Vari*Lite products. They are recognised as being the pioneers of moving light technology. Founded in 1980 in Dallas Texas, they became the defacto moving light instrument for a number of years but soon found they had stiff competition from other companies. Today they are still going strong but now have to share a crowded market worldwide. They still produce high-quality innovative products, but over the past few decades, they have undergone a number of significant changes.
In 1987 I joined Vari*Lite when they arrived in the United Kingdom with the VL1 and their proprietory console. If you look at the About Me page here on my website, you can see what I did and for how long I worked for them both in a full time and freelance capacity. The Vari*Lite Wikipedia is a great read if you are interested to know more.
One of the most memorable gigs I did for Vari*Lite was at Granda Television in the United Kingdom. The program was called The Other Side of Midnight which was hosted by Anthony H Wilson, a larger than life character who was very big in the Manchester music scene.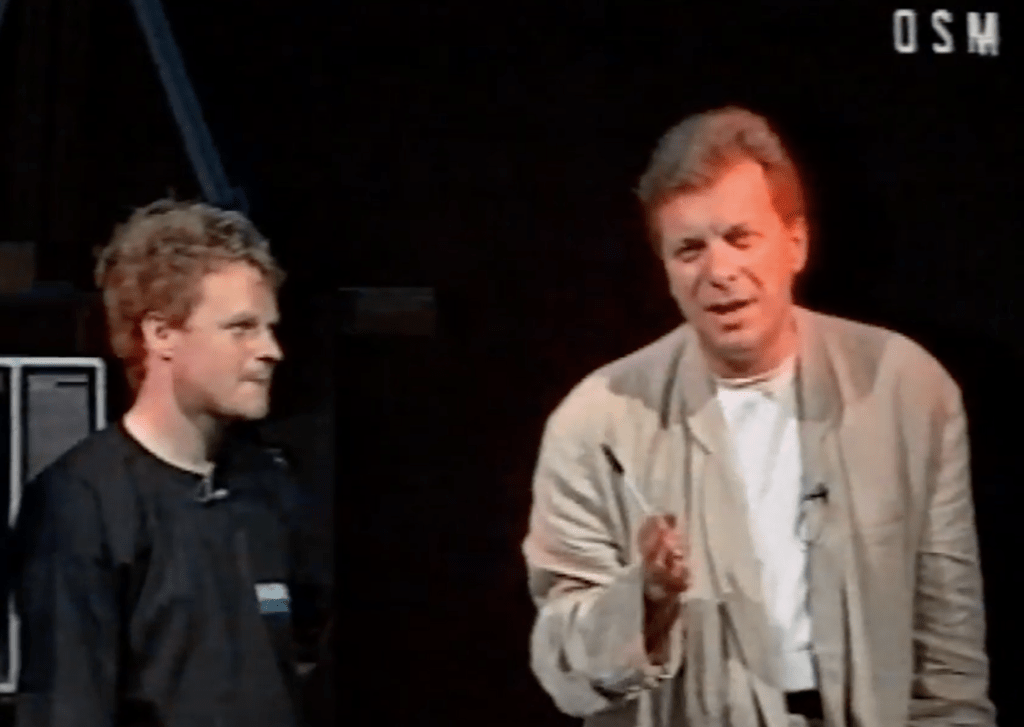 He was interested in this new moving lighting technology and invited us to one of the episodes to share a spot with the upcoming Manchester band the Inspiral Carpets. They performed Sackville. A great tune. The performance proceeded with an interview with Anthony H and myself talking about moving lights, how they worked, the programming of them etc. all very interesting at the time of course, but probably not so interesting today.
So imagine my surprise when I received an email a few weeks ago from an old work colleague, who sent me a photo of that memorable day. That was 1988!
You can see the Inspiral Carpets segment on YouTube right here. If anyone has the full interview it would be great to see that, so do let me know if you have an old VHS of it in the attic or basement. In 1989 there was an OSM party edition, again Vari*Lite was part of that shoot, we even got a mention in Anthony H's introduction. Happy memorable days indeed.
Please note that the copyright holder of the photograph and the video in the link herein, remains the property of Granada Television (ITV PLC). Thanks to Emma Brewin for finding the photo and to Andrew Lovelady, the YouTube account holder for the video link(s).