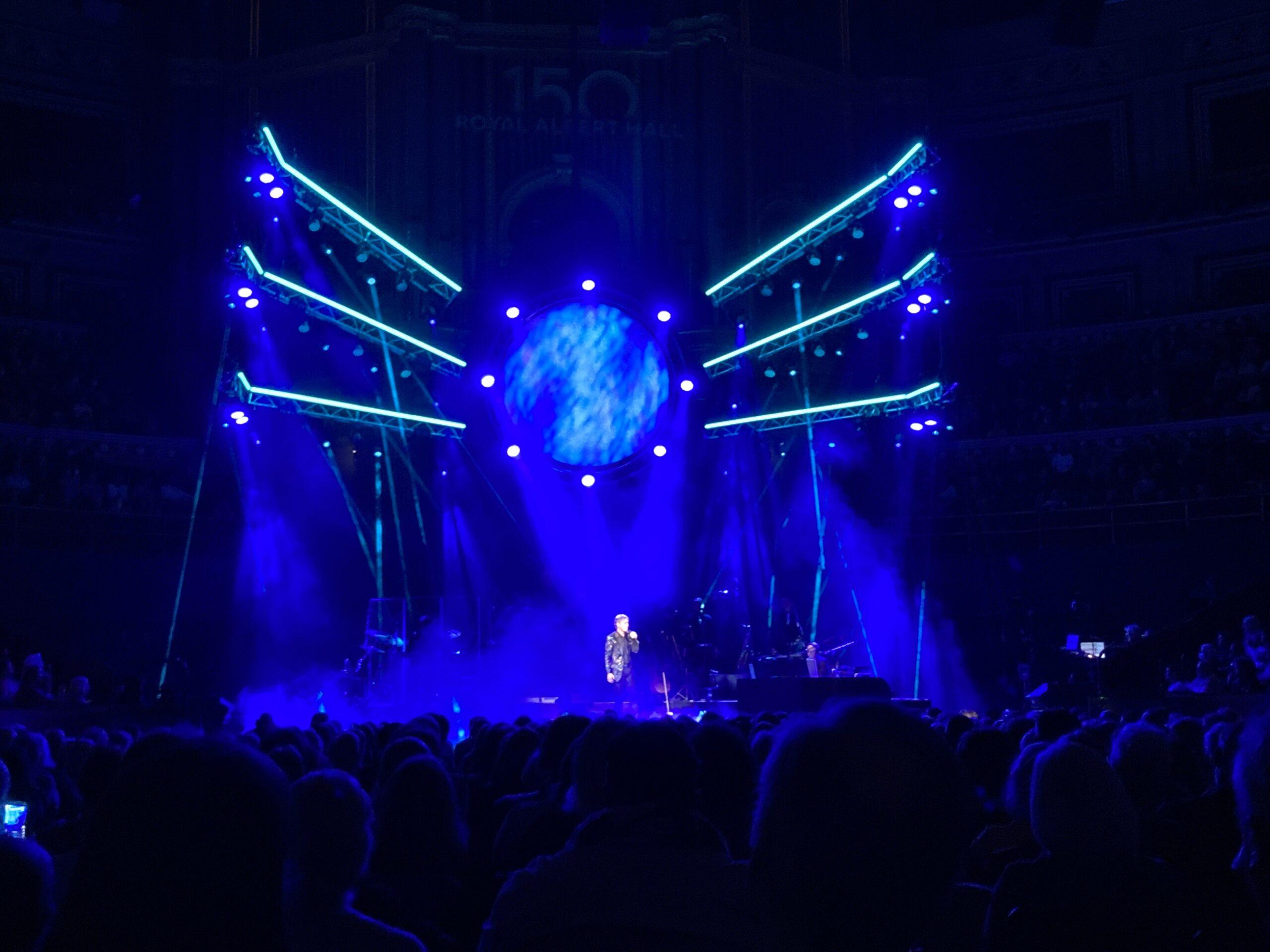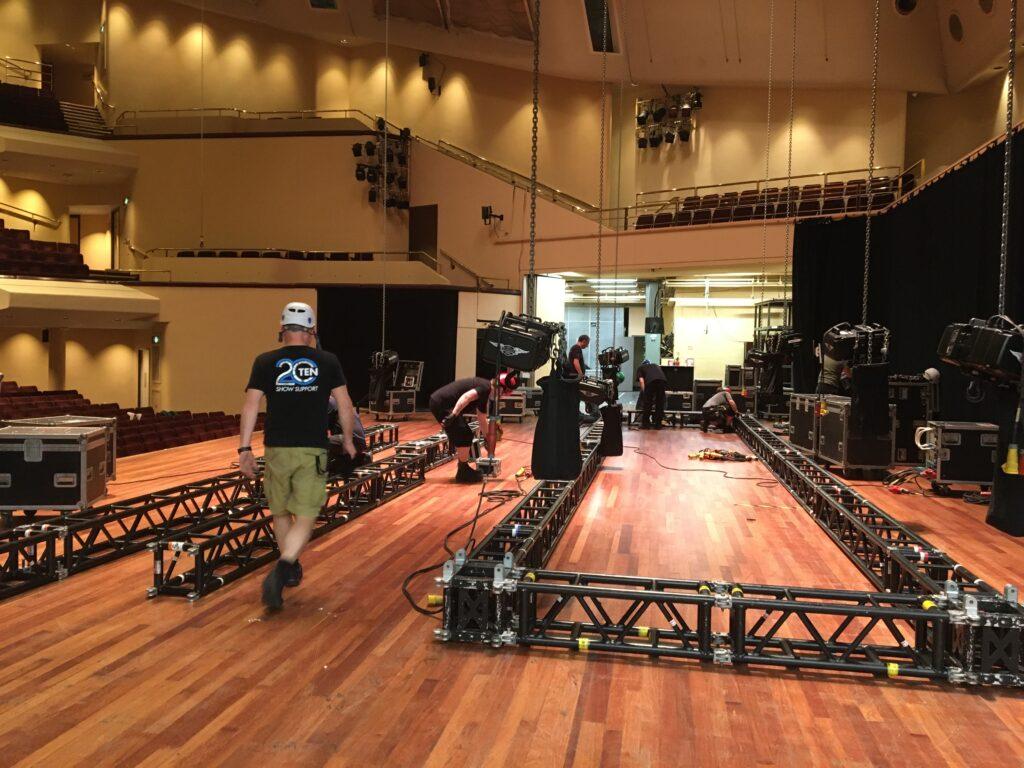 It all started in Bedford on the 21st of September and now four and a bit weeks later, it ends in Nottingham at the Royal Concert Hall.
The design used for this show didn't change from its original conception back in 2019 when the Cliff Richard Tour was announced. Some items had to be dropped but essentially it was the same.
The rig was a 'vertical' rig that produced a bright punchy show. Being vertical meant that more weight was at the back and this provided some challenges getting it hung into the various venues. Our client wanted the same show in every venue, and quite right too. No plan "B". Thanks to Donny McDonald, who took care of the top rigging, and to John Ginely from Lite Alternative for taking care of the rigging below.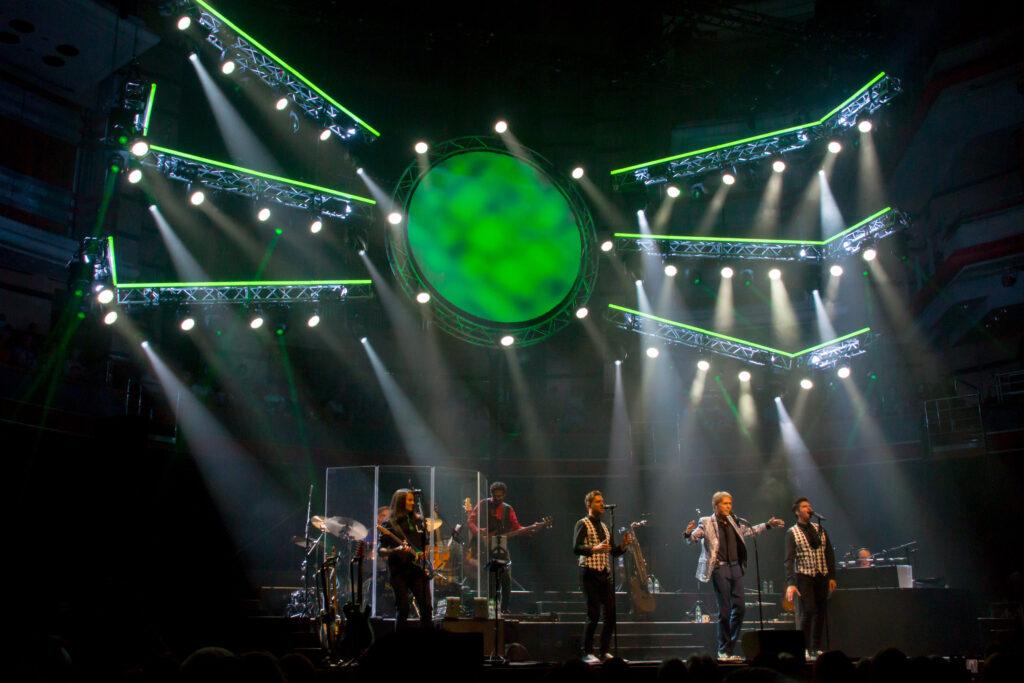 At 8 am sharp Donny, the rest of the lighting crew and myself would arrive at the venue to establish a centre of the stage and to confirm how deep the stage is. Lots of homework is done by all before arriving so the morning is to confirm what we already know.
First in is the 13m x 3m (sometimes 2m) mother-grid which holds everything else. 6 x 4m of Litec truss with 2m sections attached to the end of each of the 4m sections.
By 9:30 the legs and circle are hung in stages and the lights are attached as the mother-grid is lifted. By 1 pm it's all in the air, flashed out and confirmed that it all works. Time for lunch.
The set is installed super quick allowing the backline guys to get instruments on set, checked and ready for a 5 pm soundcheck.
Dinner then SHOWTIME… After the show, it all has come down again and be loaded into 3 trucks. By 12:30 am the truck doors are closed and the crew is ready for a well-deserved beer and bed… A long but enjoyable day!